Kasimirs Abenteuer — An A Capella Fairytale from Don Camillo Chor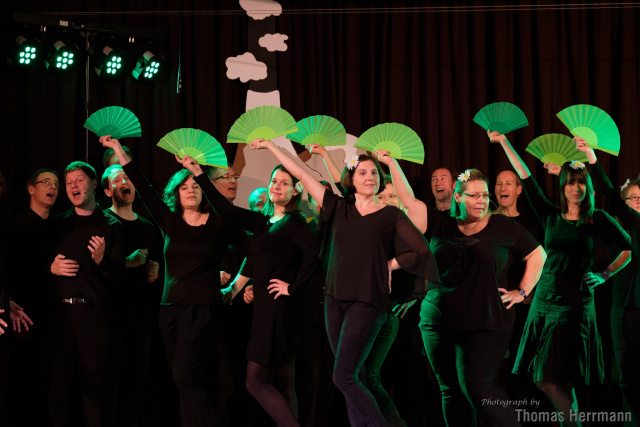 For the first time the Don Camillo Chor presents a concert programme for the whole family: their a capella fairytale "Kasimirs Abenteuer"! This imaginative journey brings you talking lava-stones, dancing daisies, a wind-powered flying Pig, and yodelling woodworms — all underscored with finely crafted a capella arrangements covering a wide range of musical styles. The whole show has been conceived, composed, arranged, staged, and recorded by present and former directors and members of this award-winning choir.
Accompanying the concerts, the choir have also produced a special 56-page audiobook, priced at €19.90, which includes the printed story, illustrations, song sheets, and a professional studio-recorded audio CD which features full narration and all the choir's songs from the show. To order, visit the choir's CD page.
Following a very successful 2016 concert series, further dates are now in planning for 2017. To stay up to date with developments, click here to subscribe to the Don Camillo Chor newsletter.